UX DESIGN
ART DIRECTION
FULL STACK DEV
PROJECT
Cyberoo corporate website
WHAT WE DID
UI/UX design
Art direction
Development
Founded in 2008, Cyberoo is an Italian company specializing in cyber security defense systems and corporate IT data protection. With operational offices in Italy and abroad and with a global reach, Cyberoo was the first vendor in the sector to be listed on the Italian Stock Exchange, as well as the first and only Italian company named "Representative Vendor" by Gartner.
After a pitch between specialized agencies, VENTISETTE Digital was chosen to develop the new Cyberoo corporate site, taking care of the User Experience, Art Direction and technological development. In collaboration with the Cyberoo marketing department, Ventisette Digital has designed, built and launched a cutting-edge website, projected into the future not only from the point of view of design, but also from the technological stack used.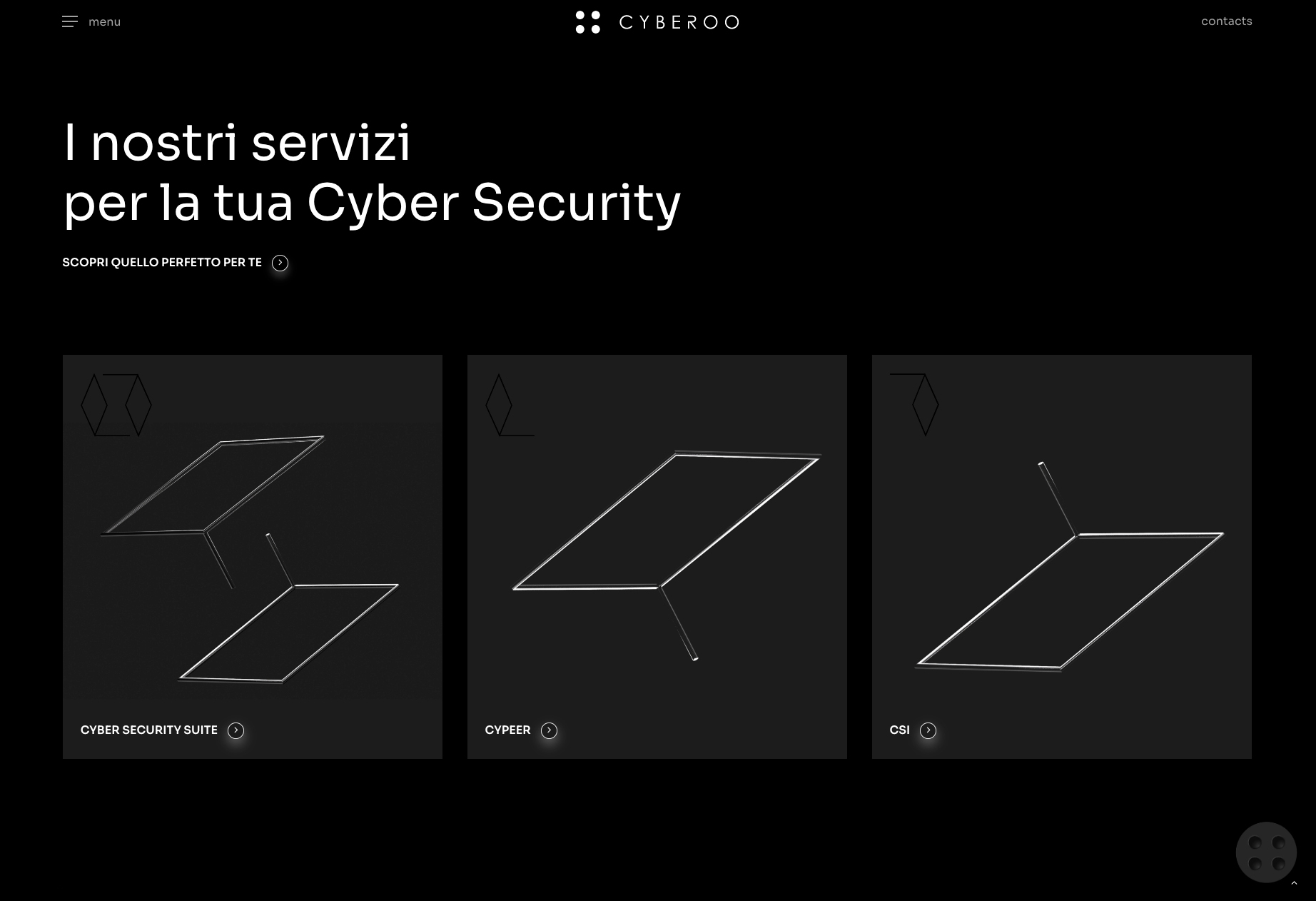 In addition to the design of the user experience of the site and the user interface, we also intervened in the redefinition of some aspects of Cyberoo's coordinated image.
We took care of the art direction of the visuals representative of the products and services, creating images and videos that thus enter the communication heritage of the customer who can reuse them on all means of communication.