UX DESIGN
ART DIRECTION
FULL STACK DEV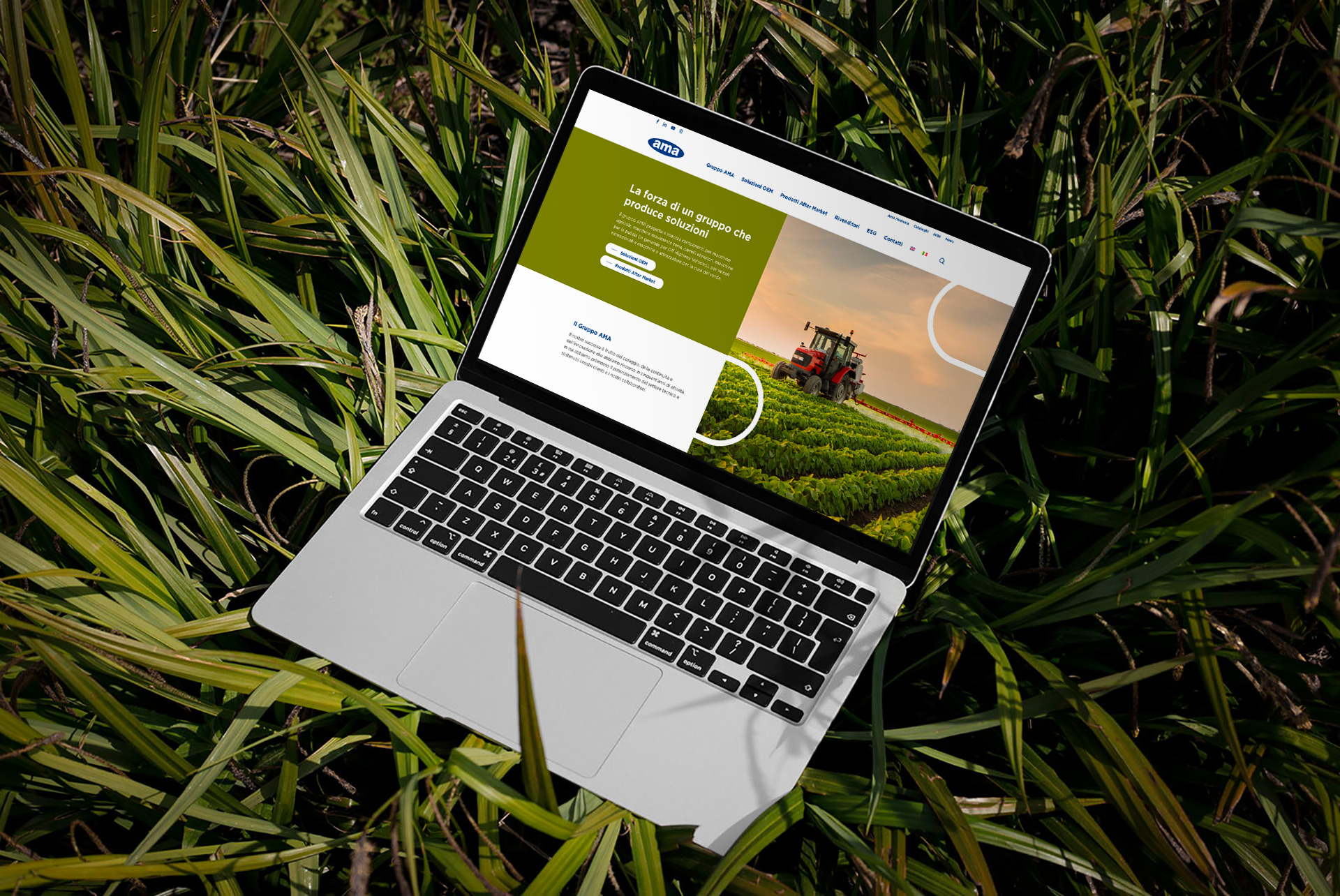 PROJECT
AMA corporate website
WHAT WE DID
UI/UX design
Art direction
Development
AMA spa, a leading Italian company in the supply of components for the outfitting and maintenance of Off Highway Vehicles (OHV), at the head of a group consisting of 16 production plants and 12 distribution branches, has chosen Ventisette Digital to redefine its online presence with the creation of its new Corporate site.
For the new site, VENTISETTE Digital oversaw the entire process: user experience, art direction, and technology development. In concert with AMA's marketing department, Ventisette Digital designed, built and put online, a state-of-the-art, forward-looking website not only in terms of design, but also in terms of the technology stack used.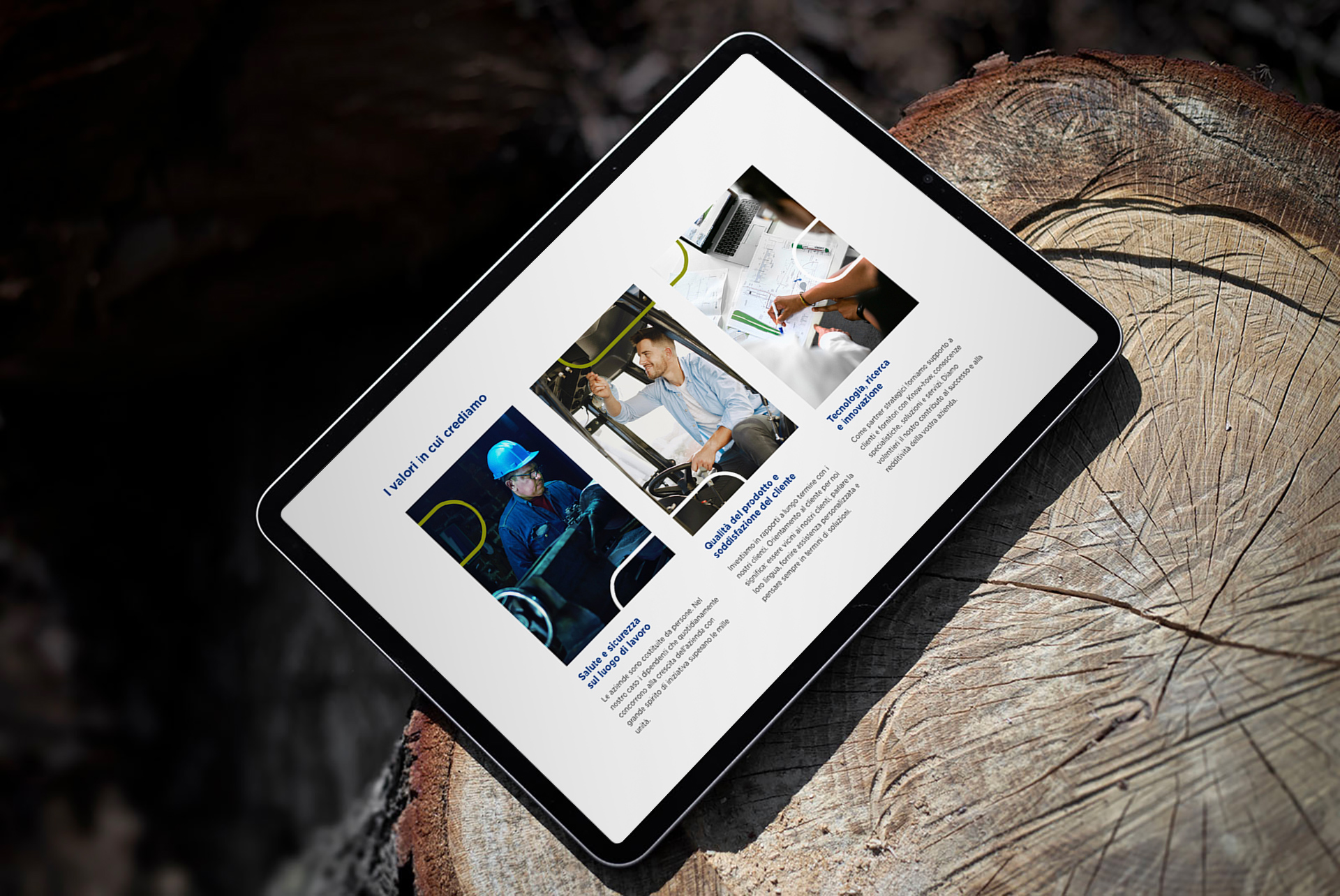 Project steps
Qualitative-quantitative analysis of target market and competitors and design of the site's information architecture and its wireflow in concert with AMA's marketing department
Designing the frictionless site access (UX) experience and transposing the user experience into high-definition mockups
Site front-end and back-end development, populating and putting online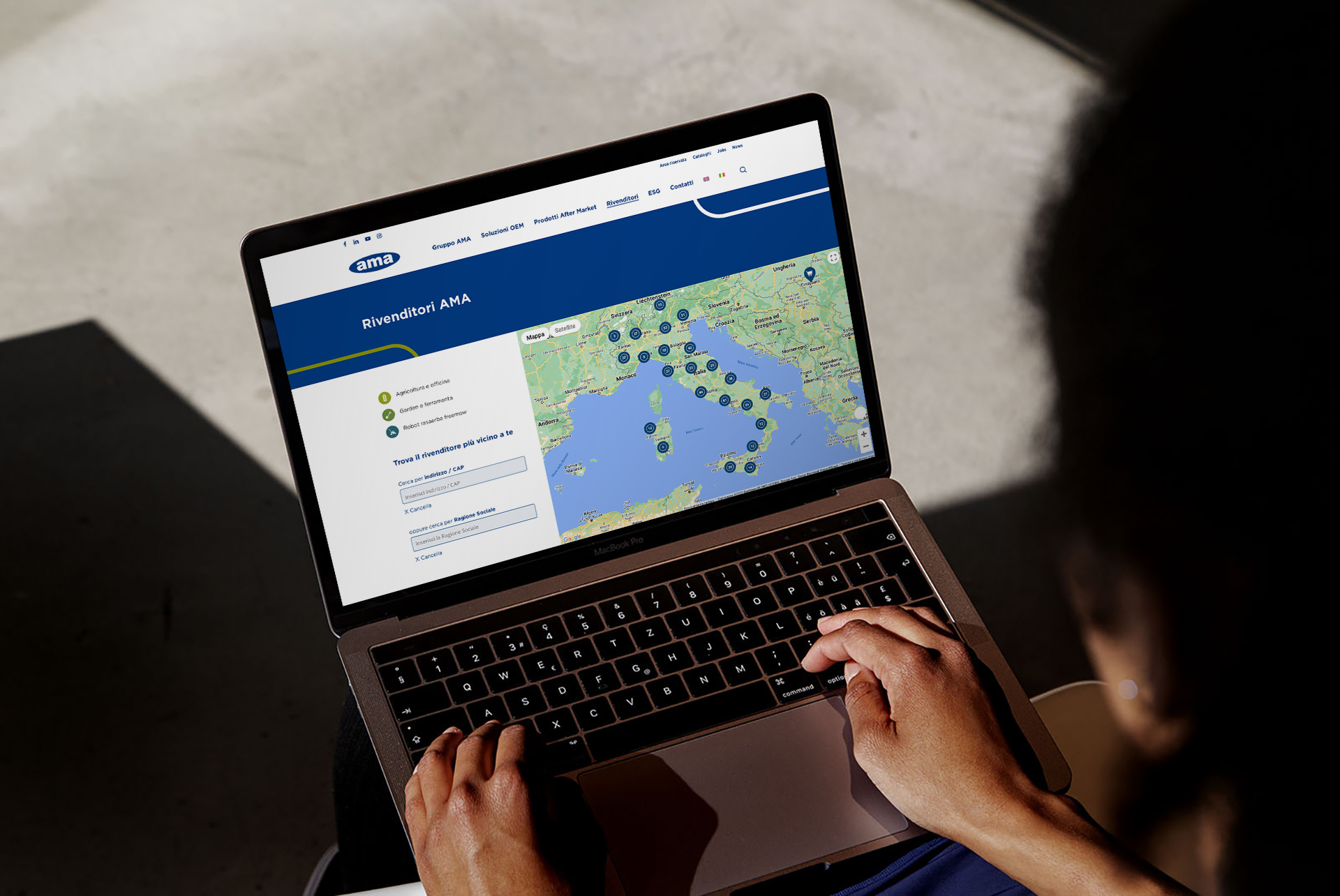 Like all sites created by VENTISETTE, the AMA site was designed and developed in-house at the agency by our Dev Team. This is an important detail that ensures our customers have full control of the technology over time.
AMA is developed with WordPress, the open source CMS that has become a standard in website creation, providing security, page loading speed, reliability and scalability over time.
With the new corporate website coming online, work continues on the redefinition of AMA's corporate identity undertaken by Ventisette Digital through the study of a value rebranding of the Group and culminated in the redefinition of the brand image, which enhances not only the company's great technological and innovative expertise, but also, and above all, the value core of its business model, and continued with the redefinition of the group's social strategy.