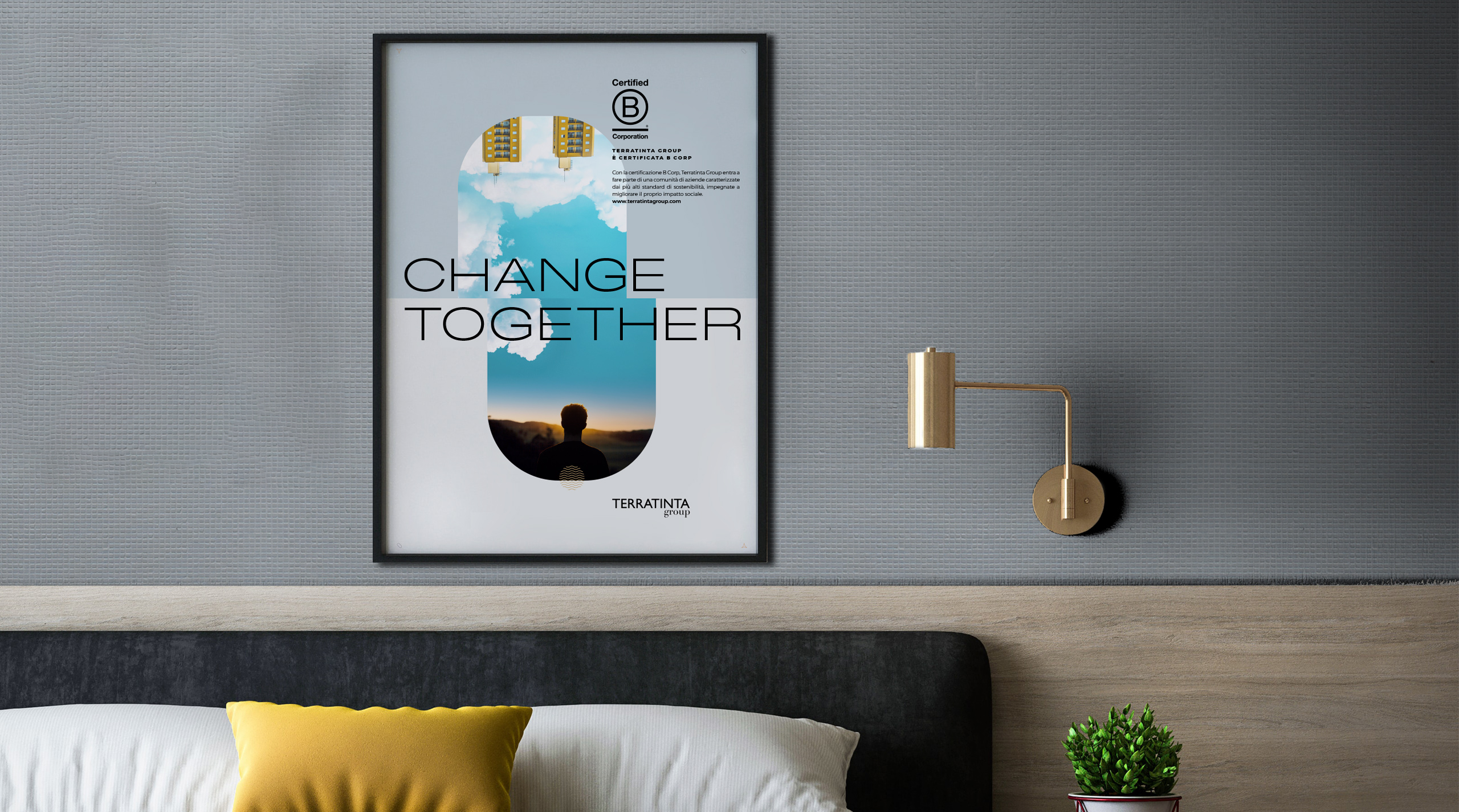 PROJECT
Advertising campaign
CLIENT
Terratinta Group Srl SB
WHAT WE DID
Creative & Art direction
Video making
Social Media Ads
Founded in 2017, Terratinta Group today brings together 5 made in Italy ceramic brands: Terratinta Ceramiche, Ceramica Magica, Sartoria Design, Atmosfere and Micro. Terratinta Group exports to over 50 countries around the world, and is among the very first made-in-Italy ceramic brands to have its own e-commerce.
On the occasion of the B Corp certification assigned to Terratinta Group, Ventisette oversaw the group's adv campaign. The B Corp certification, an essential milestone in the sustainability path undertaken by Terratinta Group, is the most recent step in a long journey undertaken by the company, an important milestone, especially if referred to a company active in an energy-intensive sector and resources such as that of ceramics.
B Corp companies are committed and demonstrate that they respect high standards of transparency and sustainabilityto improve and certify their positive impact on the environment, stakeholders, employees and the community, with objectives that go beyond profit.
To communicate the achievement of the certification, Ventisette took care of every aspect of the communication campaign: concept, creative direction, script and storyboard of the video, concept for the declination on social networks.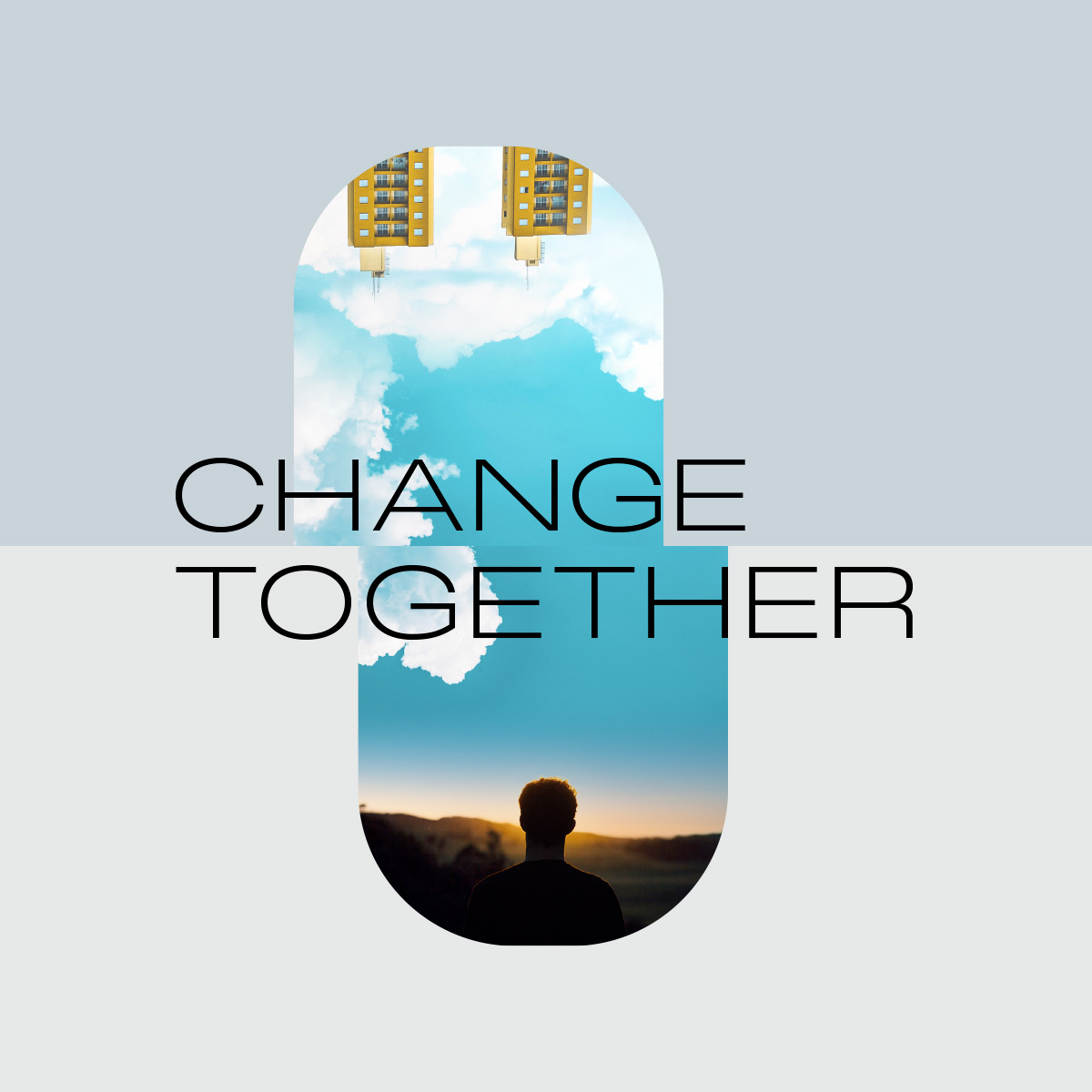 Concept
The headline "Change together" a unique concept Terratinta Group has carried out in recent years, which is collected and told in the Change project, and the mission of B Corp, which within its manifesto requires companies to move together – together – towards a more sustainable society.
The visual was created by imagining an overturned point of view, a sign of the change of perspective necessary to undertake the change, in which a human figure remains at the center. In a very clean and modern layout, in which the B Corp logo stands out clearly, a short and very incisive copy conveys the news of the certification.
Video
Captivating and far from the dark tone of technicalities, the video focuses on underlining the line of conduct of a more inclusive and sustainable socio-economic model, which creates and redistributes value among all interested parties. It highlights the daily actions encouraged within the company and the projects activated for the community, aimed at pursuing the common good.
B Corp, for Terratinta Group, is not a point of arrival, but a push forward towards continuous improvement in its path of sustainability.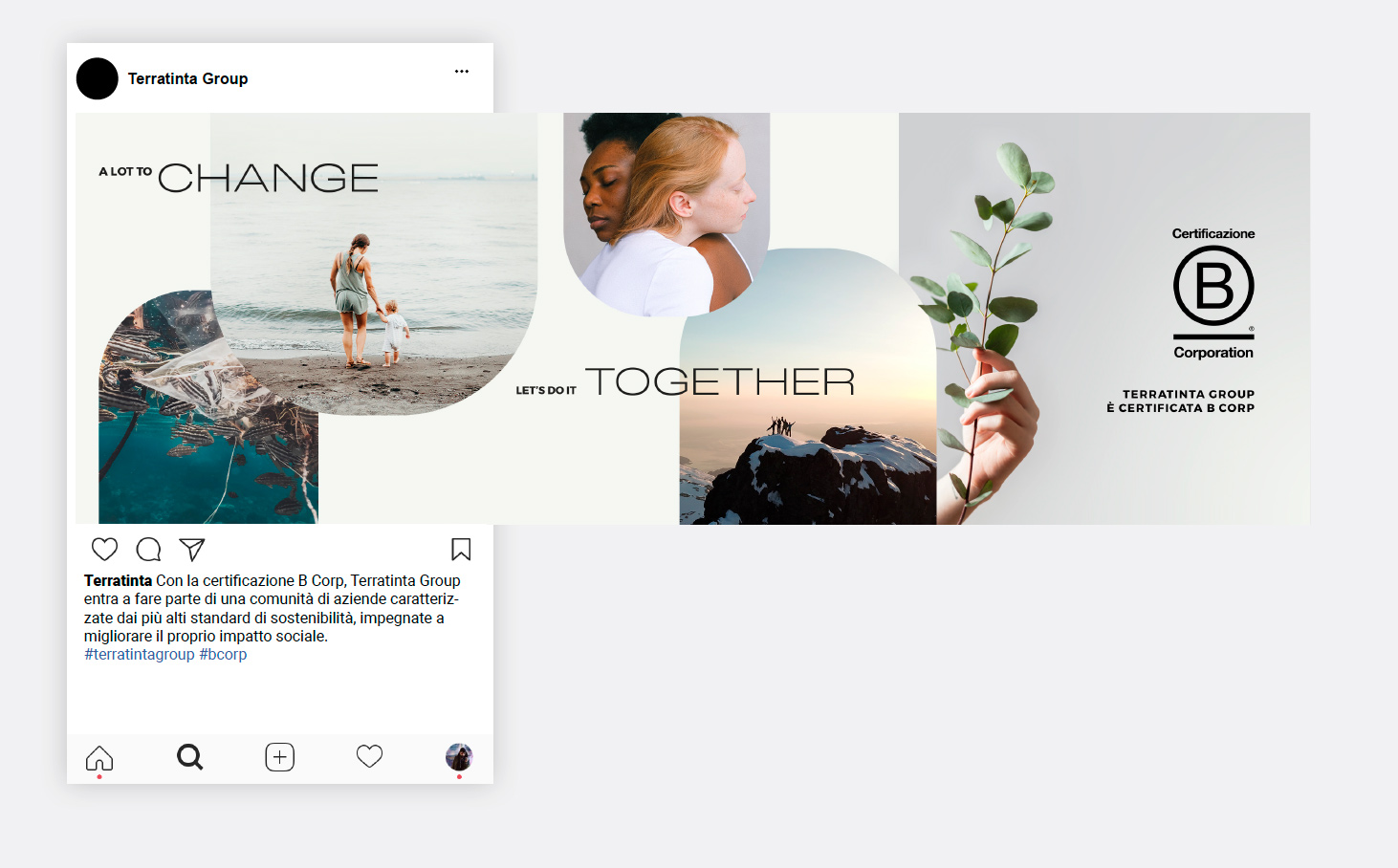 With the B Corp certification, Terratinta Group becomes part of a community of companies with the highest sustainability standards, committed to improving their social and environmental impact.
This commitment starts far away: in small steps, day after day, we have shared daily actions to be carried out within the company and activated projects for our community.
There is still a long way to go, and there are many actions to put in place, but we can count on a team that, with commitment and passion, wants to be the spokesman of this culture inside and outside the company.